This is an archived article and the information in the article may be outdated. Please look at the time stamp on the story to see when it was last updated.
FAIRFAX CO. – Police reunited a woman with her family after they say they found her wandering the streets.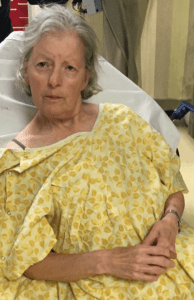 The woman was found walking the area of Old Kenne Mill Road and Rolling Road in Springfield around 10:45 a.m. Sunday.
Police tweeted the woman's picture out asking the public to help identify her.
About 20 minutes later, police tweeted the woman had been identified thanks to retweets and phone calls to the dispatch center.
Police say the woman is being reunited with her family.