This is an archived article and the information in the article may be outdated. Please look at the time stamp on the story to see when it was last updated.
LORTON, Va. - A family vacationing from Virginia were among the passengers involved in a horrific bus crash in Mexico while en route to the Mayan Ruins.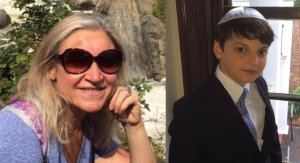 A family member tells DCW50 Anna Behar, of Lorton, Virginia, and her 11-year-old son, Daniel, died in Tuesday's crash.
Anna's mother, Fanya Shamis, a 78-year-old resident of Coconut Creek, Florida was also killed.
Her husband, Moises Behar, and 15-year-old son, David, were injured.
Family members say Moises had to go to the hospital for broken ribs and David had some contusions, but both are expected to be OK.
"Three people in one family, 25 percent of all of the deaths was limited to one family," says Israel Franco, Moises' uncle.
In total, according to officials, 12 people were killed in the crash and more than 10 people injured.
CNN reports Prosecutor Miguel Ángel Pech Cen announced that preliminary evidence suggests the bus may have been speeding.
The state prosecutor said the bus driver was hospitalized and could face criminal charges.
Video of the scene showed the bus flipped over on its side.
Among the bus passengers were 27 cruise guests from two Royal Caribbean ships, Celebrity Equinox and Serenade of the Seas, according to the cruise line.
"Our hearts go out to all those involved in the bus accident in Costa Maya. We are doing all we can to care for our guests, including assisting with medical care and transportation," spokeswoman Cynthia Martinez said. "We are working with the local authorities to learn more about the accident."