This is an archived article and the information in the article may be outdated. Please look at the time stamp on the story to see when it was last updated.
PRINCE WILLIAM CO. - On August 23, Crystal Leeann Hoskins turned herself in at the Prince William – Manassas Adult Detention Center in Manassas without incident. The accused was the final suspect wanted for her involvement in an animal cruelty case, which involved fraudulent Craigslist's ads.
According to police, back in February, Animal Control officers began receiving complaints regarding mixed breed puppies being sold on Craigslist that were falsely represented as being properly vaccinated.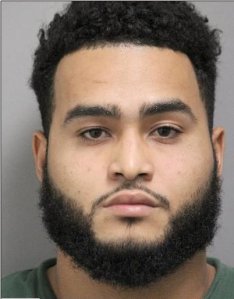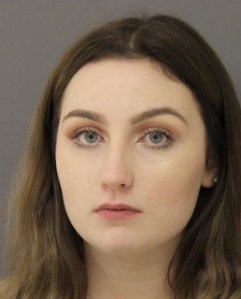 Furthermore, the ads stated that the puppies were farm raised and kept inside where they were crate trained.
Police say several puppies purchased through the Craigslist ads were subsequently diagnosed with worms and parvovirus, a highly contagious viral disease that can produce a life-threatening illness in young, unvaccinated puppies. One of the puppies purchased died as a result of being infected with the disease.
Documents obtained by DCW50 show at another puppy purchased from a customer who lives out of the county also died from Parvo.
After further review, Animal Control officers began a joint investigation with detectives from the Property Crimes Unit in April.
The investigation revealed that three suspects, Garcia Alban, Johnson, and Hoskins, were importing the puppies from North Carolina specifically for resale.
Documents show that Hoskins admitted to police that the Craigslist ad had been fabricated so it would not be flagged.
They also state that officers told Garcia Alban her home was likely contaminated with Parvo back in April, but days later, they caught her selling dogs again on Craigslist and Instragram.
On May 10th, police say Animal Control officers and Property Crimes detectives executed a search warrant at the residence, located at 5588 Reardon Court in Woodbridge, without incident.
During the search, eleven mixed breed puppies, ranging from approximately seven to fourteen weeks old, were located inside of a shed on the property suffering from deplorable conditions.
Police say some of the conditions consisted of inadequate ventilation, loose exposed electrical cords draped across the floor, and no food or water. The puppies were seized and found to have a heavy infestation of worms, urine and feces staining, and no veterinary treatment.
All the puppies have since been treated and adopted.
On August 13th, police say Hoskins and Garcia Albana were charged with obtaining money by false pretenses and subsequently released on bond.
On August 14th, Animal Control officers obtained eleven additional charges for animal cruelty on all three suspects.