This is an archived article and the information in the article may be outdated. Please look at the time stamp on the story to see when it was last updated.
On Sunday, May 6, the Police Department was notified that Ruel Francis Dempster II, age 30, of the 3600 block of Bel Pre Road, wanted for the first-degree murder of his wife, had been arrested in the area of Nuevo Laredo, Mexico, by the Federal Police (La Policía Federal) on the strength of a Montgomery County warrant.

Dempster II has been extradited to the United States and will return to Montgomery County when the domestic extradition process is complete.
---
MONTGOMERY CO. - Police say they have issued an arrest warrant for a man accused of murdering his wife in a Bel Pre apartment. 
Ruel Dempster II, 30, is wanted for the first-degree murder of his wife, Alice Mino Dennis, 34, at their apartment in the 3600 block of Bel Pre Road on April 18, police say.
Family members say the two have known each other since high school and have two children together, ages 12 and 10.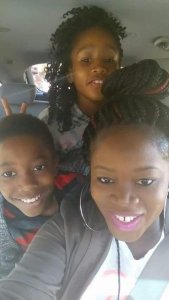 "A very, very vibrant, a very life loving, full of life, I mean the life of the party, the life of the house, wherever she showed up," says Lacy Dennis, Alice's sister. "They made it look like they were someone who wanted their relationship to work and what they truly did was not show the bad side of what was really going on."
Police say they responded to the apartment around 11 a.m. to check on the welfare of Dempster II and Dennis after a family member was unable to contact them for several days.
Upon arrival, police say they found Dennis dead on the kitchen floor. Dennis had suffered trauma to her upper body. The Office of the Chief Medical Examiner ruled her death a homicide.
Dempter II could not be located, and police say they saw many of his personal items were gone from the apartment.
Investigators say Dempster II murdered his wife after a domestic dispute.
Police say the suspect was last seen in Baltimore on April 17. Anyone with information is asked to call Montgomery County Police at 301-279-8000.
Family members have organized a GoFundMe page for her funeral services.