This is an archived article and the information in the article may be outdated. Please look at the time stamp on the story to see when it was last updated.
ARLINGTON, Va. - The Virginia State Police and the Virginia Missing Children Clearinghouse has issued an AMBER Alert, on behalf of the Metro Washington Airport Authority, for a 12-year-old girl child that was abducted from Reagan Washington National Airport on Thursday.
The child is believed to be in extreme danger and was last seen leaving the airport around 8:15 a.m.
Police describe 12-year-old JinJing Ma as an Asian female, with black hair, brown eyes, approximately 4 feet, 11 inches tall, and weighing 90 pounds.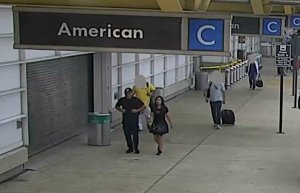 The child is believed to have been abducted by an unknown Asian female, with black hair, approximately 40 years of age, wearing a black dress. They also believe a male suspect is involved, who was seen walking into the airport with the Asian female.
Police now know she is traveling in a white Infinity QX70,
2016 or 2018 with New York registration. They believe a man might have been driving the car.
Police also say the alleged abductor was seen with a man prior to approaching Ma.
In a press conference on Thursday afternoon, MWAA Police Chief David Huchler said Ma has been in the states since July 26th with Delta Da Mei, a tour group, from China.
They were at the airport on Thursday morning to board a flight to the west coast.
Police say Ma checked-in for the flight, received her passport, then told a student that she had to use the bathroom.
Chief Huchler said she never came back to the group nor do they have any reason to believe that she went to the bathroom.
In surveillance video, Chief Huchler says Ma can be seen putting on an additional piece of clothing, but it does not appear that it was forced.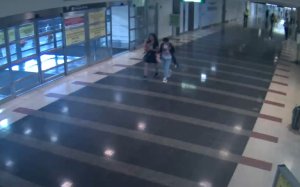 "We don't know the exact circumstance as to why the child left with this Asian female, the child appears to have left without any force, she entered the vehicle without any force, but that does not release any of our concerns," said Chief Huchler. "We're still very concerned because we don't know the reason why this child left."
MWAA police say they are working with Virginia State Police, the FBI Office of Child Exploitation and Human Trafficking Task Force, as well as the National Center for Missing and Exploited Children.
They have contacted the Chinese Embassy, the state department, and are also working to contact Ma's family.
Anyone with information is asked contact the Metro Washington Airport Authority at 703-417-2400.