This is an archived article and the information in the article may be outdated. Please look at the time stamp on the story to see when it was last updated.
PRINCE GEORGE'S CO. – Police need your help finding a missing 30-year-old woman last seen in Upper Marlboro.
Victoria Ann Johnson was last seen at the 9700 block of Summit Circle in Upper Marlboro Wednesday around 5:30 p.m., according to Prince George's County Police.
Police say she could be driving a black 2007 BMW 7 Series with a missing rear bumper.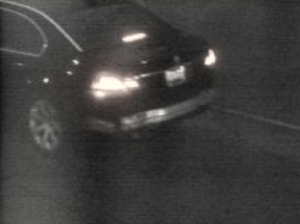 Police describe Johnson as an African American female, 5'4", and 140 pounds. She was last seen wearing black leggings, black shirt, black fleece, and black bandanna.
Anyone with information on her whereabouts is asked to call the Prince George's County Police Department's Regional Investigation Division – Central Region at (301) 772-4911.