This is an archived article and the information in the article may be outdated. Please look at the time stamp on the story to see when it was last updated.
COLLEGE PARK, Md. (CNN) -- The University of Maryland has placed the football program's head coach D.J. Durkin and other members of its athletics staff on administrative leave during an investigation of the death by heatstroke of a football player.
Jordan McNair, 19, died June 13, two weeks after participating in a workout at Maryland's outdoor practice fields, CNN affiliate WJZ-TV reported.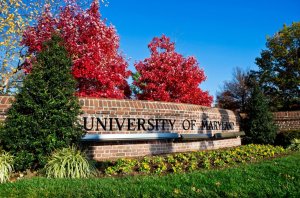 The university commissioned an external review and, "pending the final outcome," has placed some of the staff on leave, said Jessica L. Jennings, director of communications, in a statement.
"We will be able to speak in greater detail when the review is complete and shared with the public," Jennings wrote. "Our thoughts remain with Jordan McNair's family, friends and teammates."
The Bleacher Report wrote that McNair appeared in one game last season as a true freshman but ended up redshirting, hoping for a starting spot this year.
"Jordan was a tremendous athlete, student, teammate and friend, and he will be sorely missed," Executive Athletic Director Damon Evans said in June.
On Saturday the school announced Matt Canada will serve as interim head coach.
The following is Evans full statement released to the public:
Dear Terps,
I am extremely concerned by the allegations of unacceptable behaviors by members of our football staff detailed in recent media reports. We are committed to fully investigating the program.
At this time, the best decision for our football program is to place Maryland Head Football Coach DJ Durkin on leave so we can properly review the culture of the program. This is effective immediately. Matt Canada will serve as interim head coach.
The external review into the tragic death of Jordan McNair continues, and we have committed to releasing publicly the report being prepared by an independent and national expert.
The safety and well-being of our student-athletes is our highest priority. These alleged behaviors are not consistent with the values I expect all of our staff to adhere to and we must do better.
You will be hearing from me as our work continues to rebuild the culture of respect in our football program.
Damon Evans