This is an archived article and the information in the article may be outdated. Please look at the time stamp on the story to see when it was last updated.
PRINCE GEORGE'S COUNTY, Md. – Prince George's County police is looking for a man who tried breaking into an ATM using a backhoe. According to police, the incident happened on June 1 around 4:30 a.m. in the 7500 block of Marlboro Pike.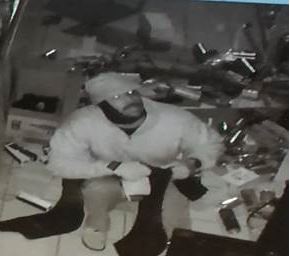 Prince George's County Police say the man stole a backhoe, drove five-miles and attempted breaking into a bank ATM machine. The suspect didn't get any cash, but caused about $10,000 in damages.
Detectives say the same suspect is also behind the ATM theft that occurred in March of 2016. During that incident, the suspect along with two individuals stole cash and took the ATM machine from a tobacco shop along Marlboro Pike.
Anyone with information regarding this case is asked to call Prince George's County Police at 301-390-2160.