This is an archived article and the information in the article may be outdated. Please look at the time stamp on the story to see when it was last updated.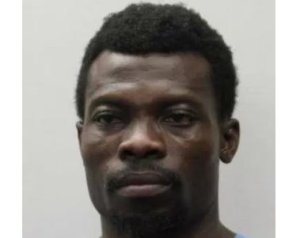 ALEXANDRIA, VA -- Isaac C. Bonsu, of Alexandria, was arrested and is facing several charges following a traffic pursuit that took place on the 2600 block of Arlington Dr. Monday.  An officer observed a vehicle with an apparent equipment violation.  The officer activated the emergency lights and siren on his police car to signal the driver to stop.
Mr. Bonsu failed to stop and continued to drive.  He eventually stopped his car, got out and attempted to run away and was actually hit by his own car.  Officers caught him after a brief foot chase.
Bonsu is facing the following charges: DWI – 3rd offense, hit and run, disregarding an officer's signal to stop, driving while revoked – DWI related, driving with an open container, possession of marijuana and illegal window tint.