This is an archived article and the information in the article may be outdated. Please look at the time stamp on the story to see when it was last updated.
WASHINGTON, D.C. – One man is in critical condition after being injured in a D.C. row house fire Thursday morning, officials say.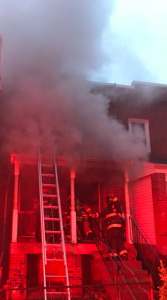 Firefighters responded to 1600 block of Rosedale Street, Northeast for a house fire.
One occupant was rescued and taken to a hospital with critical injuries, according to D.C. Fire & EMS. Firefighters found the man in the rear of the home.
Investigators say the fire was accidental and electrical in nature.