This is an archived article and the information in the article may be outdated. Please look at the time stamp on the story to see when it was last updated.
STERLING, Va. - Loudoun County Animal Services say they charged a man with with animal cruelty, a Class I misdemeanor, for beating his own seven-month-old black lab puppy with a baseball bat.
The dog's owner, Kevin R. Graves, 30, was served with the warrant for his arrest.
LCAS say they got a complaint from a member of the public as Graves was beating the dog back on Thursday, August 31, 2017.
Court documents show that Graves confessed to the beating. He told LCAS officers that he did it because the dog, who he named Buddy, defecated in his crate.
"I think any abuse case we see with an animal is disturbing, it's always more disturbing when it's a violent crime that occurs," says LCAS Chief Mark Stacks. "Nobody ever wants to hear that an animal is being struck with anything, let alone a baseball bat."
Chief Stacks says the puppy had substantial injuries to his head and neck area but they are hoping that he makes a full recovery.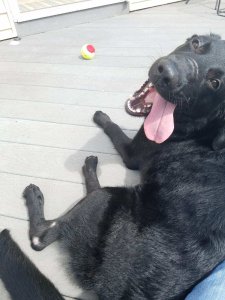 He's currently staying with his foster home where they renamed him Sako. They plan to adopt him when he recovers.
LCAS says they have a licensed veterinarian on staff who will continue to treat his injuries and monitor the recovery process.
Graves is scheduled to appear in Loudoun County General District Court on October 4, 2017.
If convicted, he faces up to one year in jail and a fine of up to $1,000.