This is an archived article and the information in the article may be outdated. Please look at the time stamp on the story to see when it was last updated.
FAIRFAX CO., VA. -- The Fairfax County Police Department returned to the neighborhood of an August 4 indecent exposure incident on Wednesday hoping to identify the suspect.
Detectives handed out flyers with the details of the case and a composite sketch of the suspect.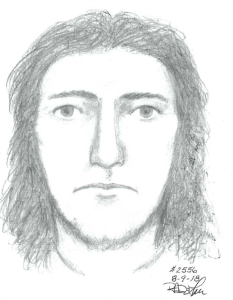 Police said just before 8 p.m. on Saturday, August 4, a teenaged girl was practicing soccer at a field near Northumberland Rd. and Goldolphin Dr. in the Newington Station neighborhood. A man approached her from behind, touched her and exposed himself. The girl screamed and the man ran away. The girl was not injured.
The suspect is described as a white man in his 30s with long brown hair.
Anyone with information is asked to contact the FCPD Major Crimes Bureau at 703-246-7800.
You can also submit anonymously at the website Crime Solvers or texting "TIP187" plus the message to CRIMES (274637).