This is an archived article and the information in the article may be outdated. Please look at the time stamp on the story to see when it was last updated.
BALTIMORE, Md. — Police are investigating a Saturday morning fire in East Baltimore as a firebombing after the incident killed two teens and injured six others, including two children aged 4 and 11.
Police spokesman TJ Smith said in a briefing that eight people were in the home at the time of the fire, and police believed that the fire was deliberately set and an accelerant was used. They are seeking Antonio Wright, 26, as their prime suspect in the firebombing.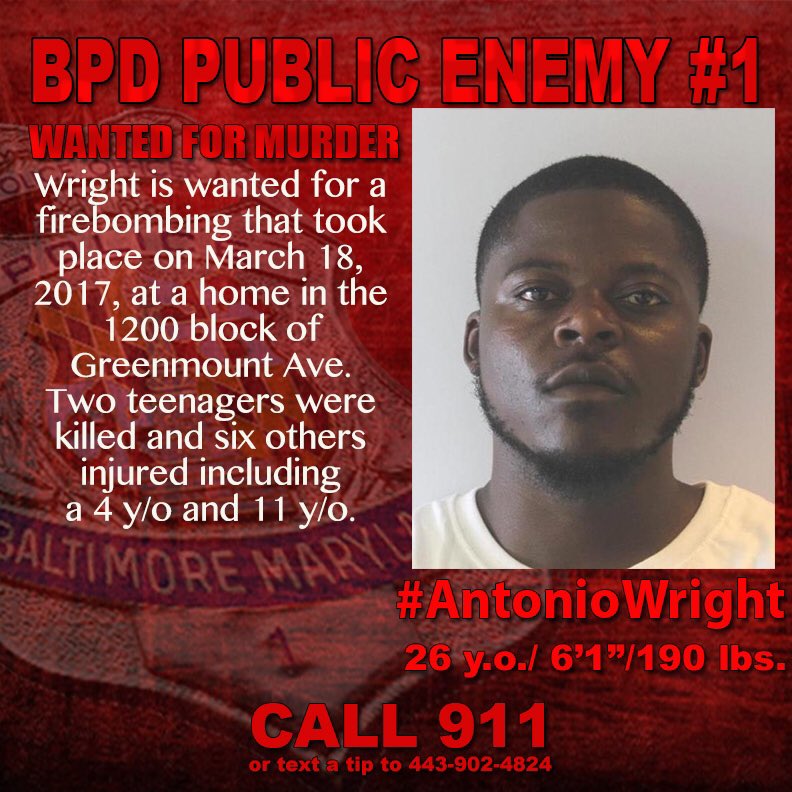 The fire was in a row house in the 1200 block of Greenmount Ave. in the Johnston Square neighborhood. The two teens were found dead on the third floor.