This is an archived article and the information in the article may be outdated. Please look at the time stamp on the story to see when it was last updated.
BALTIMORE, Maryland  -- Baltimore police Officer Edward Nero was found not guilty of all charges Monday in connection with the death of Freddie Gray, Judge Barry Williams ruled Monday after a bench trial.
Nero, one of six officers charged and the second to be tried in the Gray case, was accused of second-degree intentional assault, two counts of misconduct in office and reckless endangerment.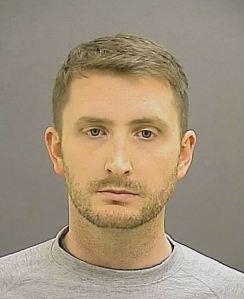 The verdict brings perhaps only a sliver of resolution to a city that seethed with unrest over the death last year of the 25-year-old prisoner. Four more officers' trials are slated to take place.
Williams' line of questioning during trial last week may have been a harbinger of the final outcome. He strongly challenged prosecutors' claim that the takedown and subsequent arrest of Gray without probable cause amounted to a criminal assault.
The verdict comes more than a year after Gray's death on April 19, 2015, became a symbol of the black community's distrust of police and triggered days of violent protests. Gray was black. Three of the officers charged are white, three are black.
Closing arguments concluded Thursday.
Community leaders and elected officials have appealed for calm. The citizens of Baltimore had demanded justice, they said, and that process is playing itself out.
"Whatever may be Judge Barry Williams' decision with respect to Officer Nero's role in the death of Mr. Freddie Gray, that verdict will have as much legitimacy as our society and our justice system can provide," Maryland Congressman Elijah Cummings said last week.
"I join the mothers, the fathers, the children ... of Baltimore asking not only for peace but respect for the rule of law."