This is an archived article and the information in the article may be outdated. Please look at the time stamp on the story to see when it was last updated.
SILVER SPRING, Md. --  An episcopal church in Silver Spring that prides itself on its cultural diversity has been vandalized by pro-Trump messaging and racist rhetoric.
Members and the parish of the Episcopal Church of Our Savior are reeling after they arrived Sunday to find that a banner advertising the church's Spanish language services had been slashed, and the words "Trump nation. Whites only" was written on the back.
The same phrase was found in other places around the church.
"It just made me feel like this country is going somewhere that I never thought it would ever go," said Michael Quaynor, a church member.
The bishop of the Episcopal Diocese of Washington, Mariann Edgar Budde, came with other clergy, layleaders and interfaith supporters to stand in solidarity with the church on Sunday afternoon. The gathering began just before the church's 1 p.m. Spanish-language service, and continued after.
"In the end it is love that prevails over hatred, and with love we will respond," said the bishop.
The diocese posted about the incident on their Facebook, and dozens of people from other congregations gathered from to write hopeful messages around the church with chalk. "Love wins" was a common rebuttal to the vandalism.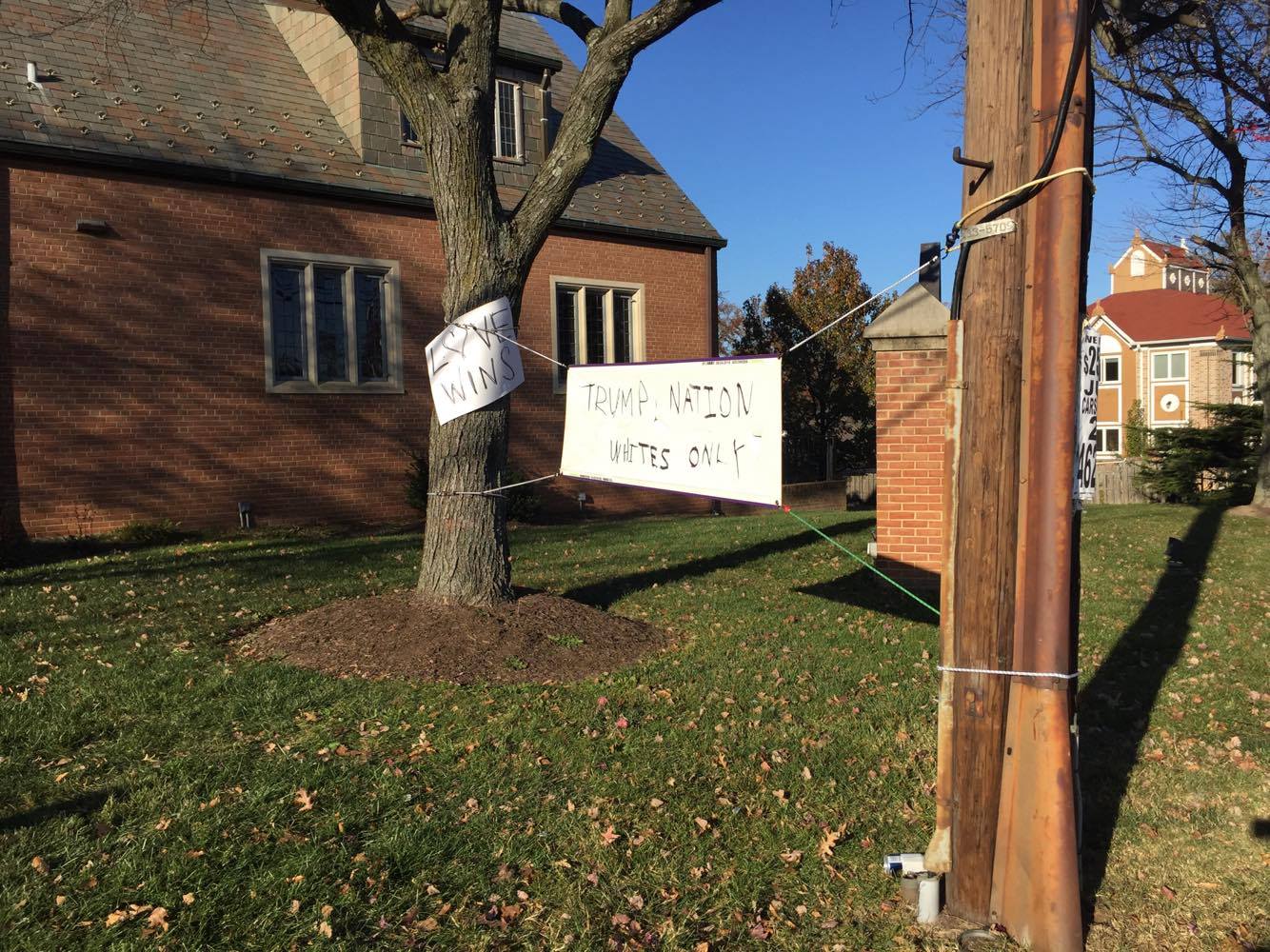 "This is our land, this is our home, this is where our roots are," said Celina Benitez, who is a member of another church in the area and came out to help clean up the hateful words. "Just to all the parents out there, I know there has been a lot of hate in schools and in the communities... I call out on them to talk to their kids because it`s a very vulnerable place. They are trying to figure out what's going on."