This is an archived article and the information in the article may be outdated. Please look at the time stamp on the story to see when it was last updated.
WASHINGTON — DCW50 reporter Jasmine Norwood will board a military-chartered aircraft Monday morning and travel from Andrews Air Force Base in Maryland to Naval Station Guantanamo Bay, Cuba, to cover military commission pre-trial proceedings scheduled for United States v. Khalid Shaikh Mohammad, the alleged masterminds behind September 11 terror attacks.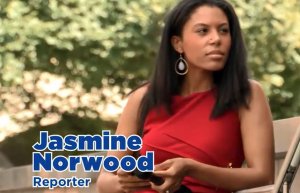 The Al-Qaeda members are charged with thousands of individual counts of murder, one for each person killed in the 9/11 attacks.
DCW50's Jasmine Norwood was selected as one of seven journalists to sit in the court room and report on the proceedings.
Norwood will file reports nightly for DCW50 News at 10p and other Tribune stations beginning Monday.
Follow her on social media for updates on her travels to Guantanamo Bay and the latest information out of the hearings:
Twitter @JasNorwood
Facebook: Jasmine Norwood