This is an archived article and the information in the article may be outdated. Please look at the time stamp on the story to see when it was last updated.
WASHINGTON, DC -- Detectives are investigating a deadly police-involved shooting Tuesday evening in Southwest DC.
Police confirmed, that 41-year-old Isabelle Duval, of Winchester, VA, died in a DC hospital.
In a press conference Police Chief Peter Newsham said the department got two calls Tuesday around 6:30 p.m., the first about a crash then immediately after another call came in about a woman holding a gun.
Crews were dispatched to the 100 block of Joliet Street SW, near the Bald Eagle Recreation Center. Newsham said when they arrived they found a Duval waving a semi-automatic pistol. Both officers asked her to put the gun down and get on her knees but police say instead the Duval raised her gun and both officers opened fire.
Newsham did not say how many times she was shot but police say she died later at the hospital.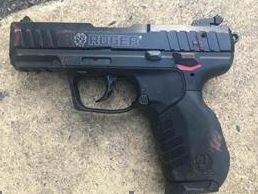 In a press release, MPD says they recovered Duval's gun at the scene.
Detectives are now talking to witnesses and checking forensic evidence.
Newsham says both officers have been placed on administrative leave, pursuant to MPD policy.
Scene of D.C. Police-involved shooting in the 100 block of Joliet St SW. pic.twitter.com/r4GhP0yoQa

— Cam Thompson (@CamThompsonCBS6) May 16, 2017