This is an archived article and the information in the article may be outdated. Please look at the time stamp on the story to see when it was last updated.
UPDATE: On Thursday night, Montgomery County Police announced that Laura Wallen's autopsy revealed she was shot in the back of the head. They did not say if the gunshot wound was the cause of death.
GAITHERSBURG, MD -- Montgomery County Police announced Wednesday night that they had arrested and charged a missing teacher's boyfriend with her murder.
Police said Tyler Tessier was arrested Wednesday afternoon after they discovered the body of Laura Wallen buried in a shallow grave in a wooded area in Damascus, Md.
Wallen, 31, had gone missing over the Labor Day weekend and was four-months pregnant. Police said family members reported receiving troubling texts from Wallen and reported her missing when she failed to show up for work on Tuesday at Wilde Lake High School where she taught.
At a news conference Wednesday night, Montgomery County Police Chief Tom Manger laid out what police believed happened over that weekend, how they broke the case, and how both they and Tessier employed ruses after Tessier went missing.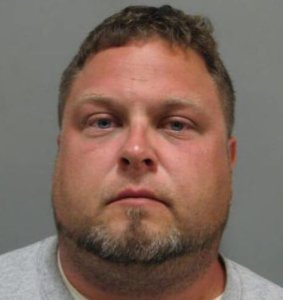 "We had a real sense of dread that this was the way it was going to end up and we were saddened when we found the body to confirm our fears. These cases are just senseless violence," said Manger.
Manger said that on Saturday, September 2, surveillance video showed Tessier and Wallen together at a grocery store near her Olney, Md. home. Later, Manger said Wallen sent a text to either a friend or sister that Tessier had taken them to a random field in Damascus, Md. and she had no idea why they were there. She then texted a photo of the field to that person.
Manger said that police believe Tessier then killed Wallen the next day on Sunday, September 3. But they don't know how or why he did it. Manger added that on Sunday, Tessier had also texted an acquaintance asking for a ride to Baltimore to "clean up a mess", but did not get a ride.
Police said no texts were sent from Wallen's phone on Sunday, but one Monday, September 4, Tessier posed as Wallen and sent a text to Wallen's sister. Manger said the gist of the text was that Wallen was fairly certain that Tessier was not the father of her child and implicated an ex-boyfriend.
Manger said police got a break in the case when they determined that Tessier had been living at three places recently, including one in Damascus on Prices Distillery Rd. and had been to that location several times in the past week.
Police obtained a search warrant for that property and during the search, they noticed tire tracks leading to the a wooded area on the adjacent property. Manger said the area matched the photo that Wallen had texted back on Saturday. Police used cadaver dogs to discover Wallen's shallow grave.
Manger said the owner of the property where Wallen was discovered had no involvement in the crime.
Manger added that while Tessier had pretended to be Wallen in text messages, police used their own ruse in the investigation.
This past Monday, Wallen's family held a news conference where they announced reward money for her return and police said it was still a missing persons case. Tessier was at the news conference, begging for Wallen to come home and was seen holding hands with and hugging Wallen's family.
Police said Tessier was already a person of interest at this point, as did the family, and they allowed him to take part in the news conference with the intention of seeing what he would say and how he would act.
Manger said after he was arrested, Tessier admitted to driving Wallen's car to Columbia, Md. where it was discovered and removing the front tags. He also told police that he got rid of Wallen's driver's license and phone.
Police added Tessier had been living with and seeing another woman and that Wallen knew about this. He said that woman had been interviewed and has not been charged.
Manger said Tessier is the only suspect at this point, but the investigation is ongoing.
Manger added that it will be up to the State's Attorney's office if Tessier will be charged with the death of Wallen's unborn child.
Tessier has a bond review hearing scheduled for 1 p.m. Thursday.